The club is located at 711 Hazard Road in the scenic and rustic towns of West Greenwich and Exeter Rhode Island. GPS N 41 35.989 W 71 46.732
The club encompasses approximately 475 acres and borders Connecticut.
Please make sure to check the NOTICES page for updates on range closure or notices of special hours of operation or events.
DO NOT USE THE ROAD BETWEEN THE 200 AND 300 YARD BERMS.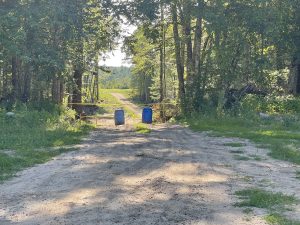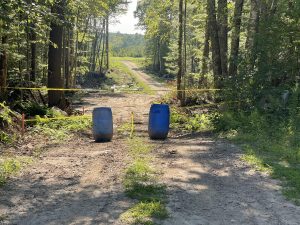 THIS ROAD IS NOT FINISHED AND NOT OPENED.
Club Members only, Please make sure to subscribe to our E-Mail Alerts so you receive club notices and club related information, Register here.
Members enjoy the following amenities…..
300 Yard Outdoor Range, Rifle & Pistol
50 Meter Outdoor Range, Rifle & Pistol
50 Foot Indoor Range, small-bore rifle & pistol
Skeet & Trap Shooting Field's
60 Acre Fishing Pond
Archery Area
Jr. Rifle Team
Pistol League Team
High Power Rifle Team
Sr. Small Bore Rifle Team
Hiking and Conservation Programs
Hunting on Club Property for Club Members
Large Indoor Meeting And Event Room
Club meetings are held on the first Monday of the month at 8:00pm in the clubhouse, see the Meetings 2023 page's for details…
South County Rod and Gun Club is a RI DEM Blue Card testing facility. Click here for a list of test Administrators
Click on the images below to find more information on these organizations.